So I'm having a little caption contest for this picture of our daughter, Amarie Rose Brown, who is now nearly 6 weeks old (but only four weeks old in this picture).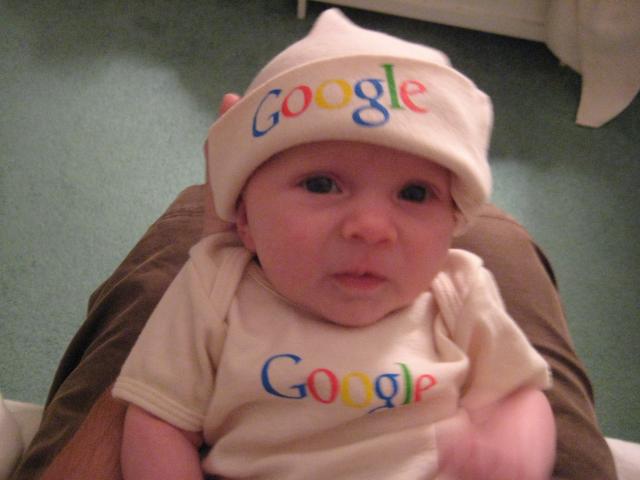 Captions so far:
"We thought she'd be easier to find, this way."
"Well, someone certainly got lucky."
"Google recruiting is getting pretty speculative!"
If you'd like you can also suggest a reasonable award for a good caption. I don't have any ideas; daddy sleep deprivation has put me in an interesting fugue state.
--titus
p.s. Props to Leslie Hawthorn at Google for sending me the swag!
p.p.s. Other cute baby swag welcome. She's in the 0-3 mo range now.
---
Legacy Comments
Posted by Greg Wilson on 2007-11-15 at 19:33.

Forget the hat, Dad---it's all about the **shares**!